The 16mm coupling CB18012 universal aluminum mounting hubs allows you to mount robot wheels and mechanisms to motor shafts.
It was designed to connect a wheel and a motor and fits all wheels of our robots. The 16mm universal aluminum mounting hubs include one stainless steel hex socket set screw for securing a motor to the hub.
We also customize the difference size for you to meet your needs and it can be start at a very low order quantity, such as 6mm, 8mm, 10mm, 12mm, etc.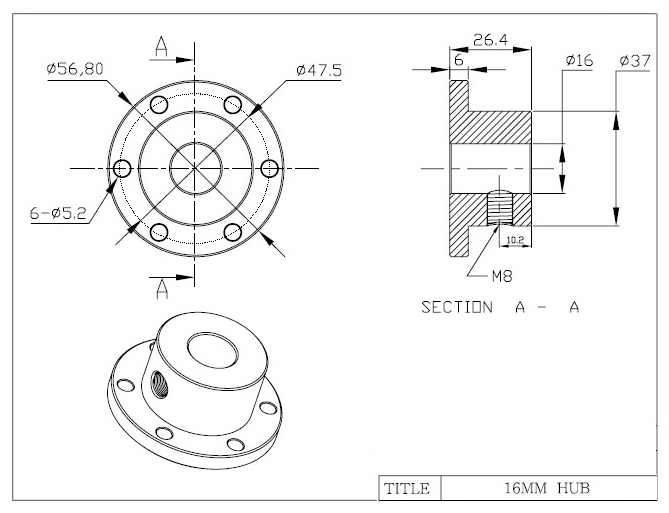 Specifications: 
Material: Aluminum-alloy
Inside Diameter: 16 mm
Outside Diameter: 57 mm
Bore Length: 25 mm
Net Weight: 100 g
Packing List:
1 x 16mm Coupling CB18012 Aluminum Mounting Hubs