Micro:bit Wukong Breakout Board with Lego holder mecanum wheels robot control

20 Minutes for Completing the Charge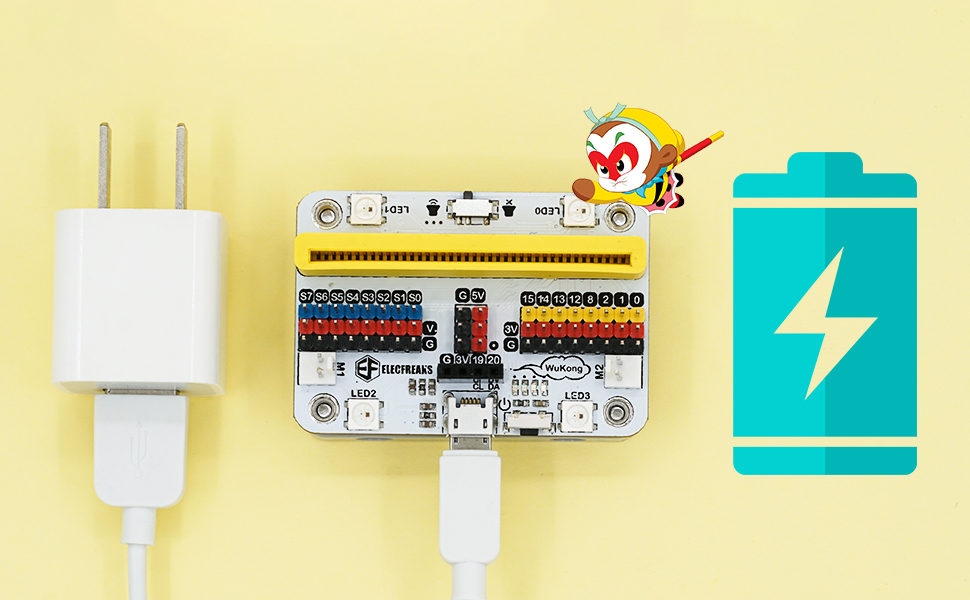 Multiple function
Integrated buzzer, 8 sensor drives, 8 servo drives, 2 motor drives, 4 rainbow LEDs, 8 blue ambient lights
Ambient Light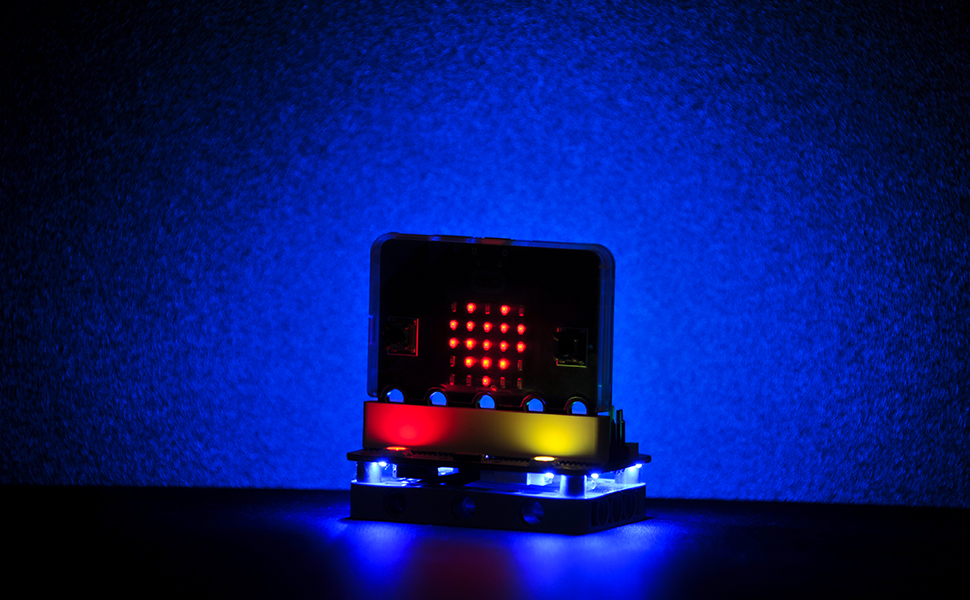 Durable Power on/off Style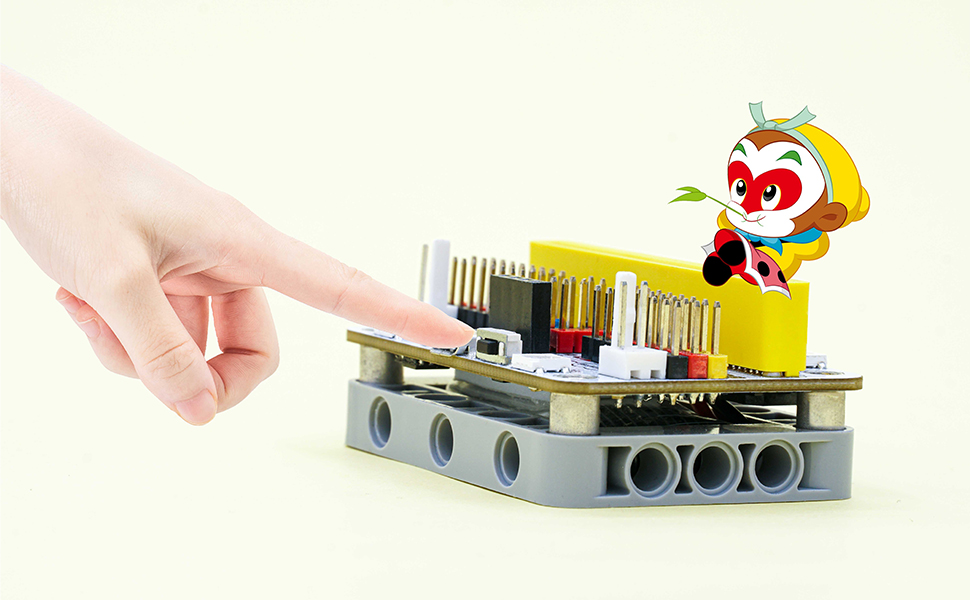 Innovative Switch Mode
Press once to turn on, press twice to turn off. It is more durable than toggle switch.
Rich Expansion Interface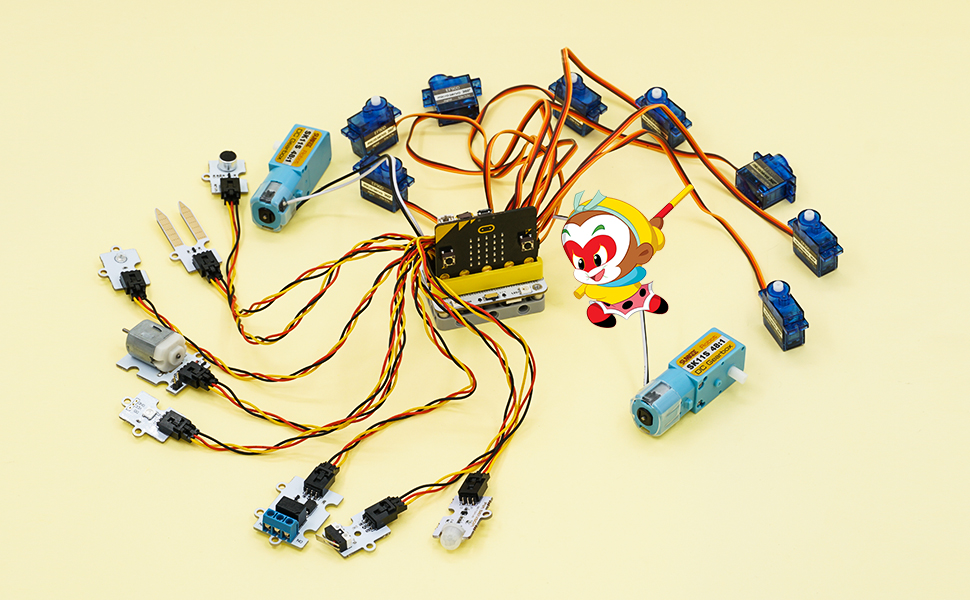 Polymer lithium battery is safer
The onboard lithium battery is more convenient to use. The 400mah polymer lithium battery has sufficient power, stable discharge, long service life, and safe explosion-proof. High-rate battery, strong driving ability, can drive 8 servos and 2 motors at the same time.
It supports fast charge with only 20 minutes for full filling that can operate for more than 40 minutes a time.
Compatible with Standard Building Blocks, you can Build Your Own Creation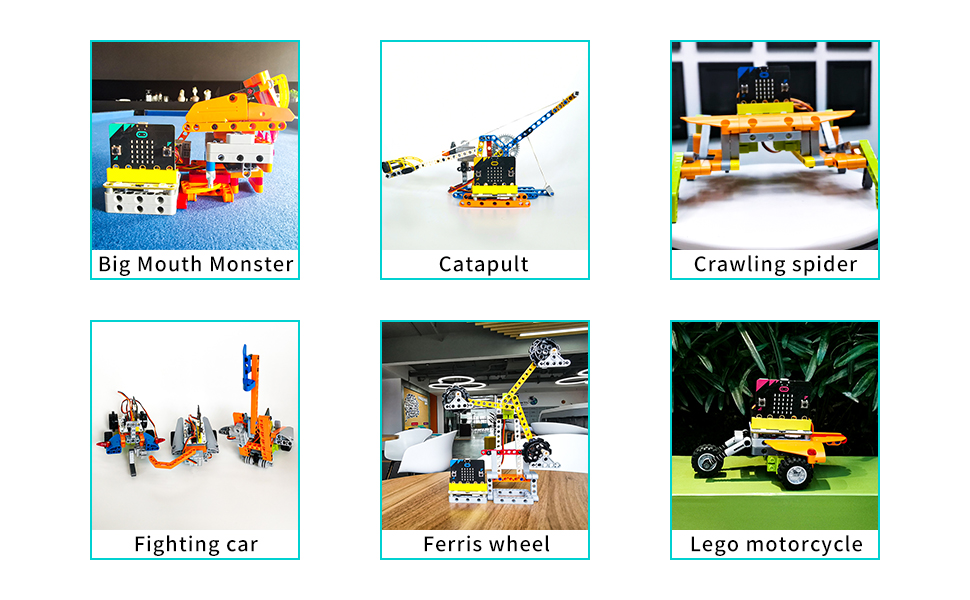 Make the case more cool
WuKong Breakout Board Parameter